Healing Harmony: Sound Bath
Next one is on December 6 @ 7 PM. They happen monthly; click through to check schedule.
A sound bath is a deeply relaxing and restorative experience where those in attendance are "bathed" in sound waves.
Healing Harmony is excited to partner with 18th & Union's Wellness Wednesdays, bringing a 60-minute group sound healing experience designed to help relax, unwind, and restore your physical, mental and spiritual bodies. Healing Harmony creates a unique improvisational soundscape with crystal and metal singing bowls, her handmade deerskin drum, and vocals to guide you on a transformational journey into deep healing and wellness.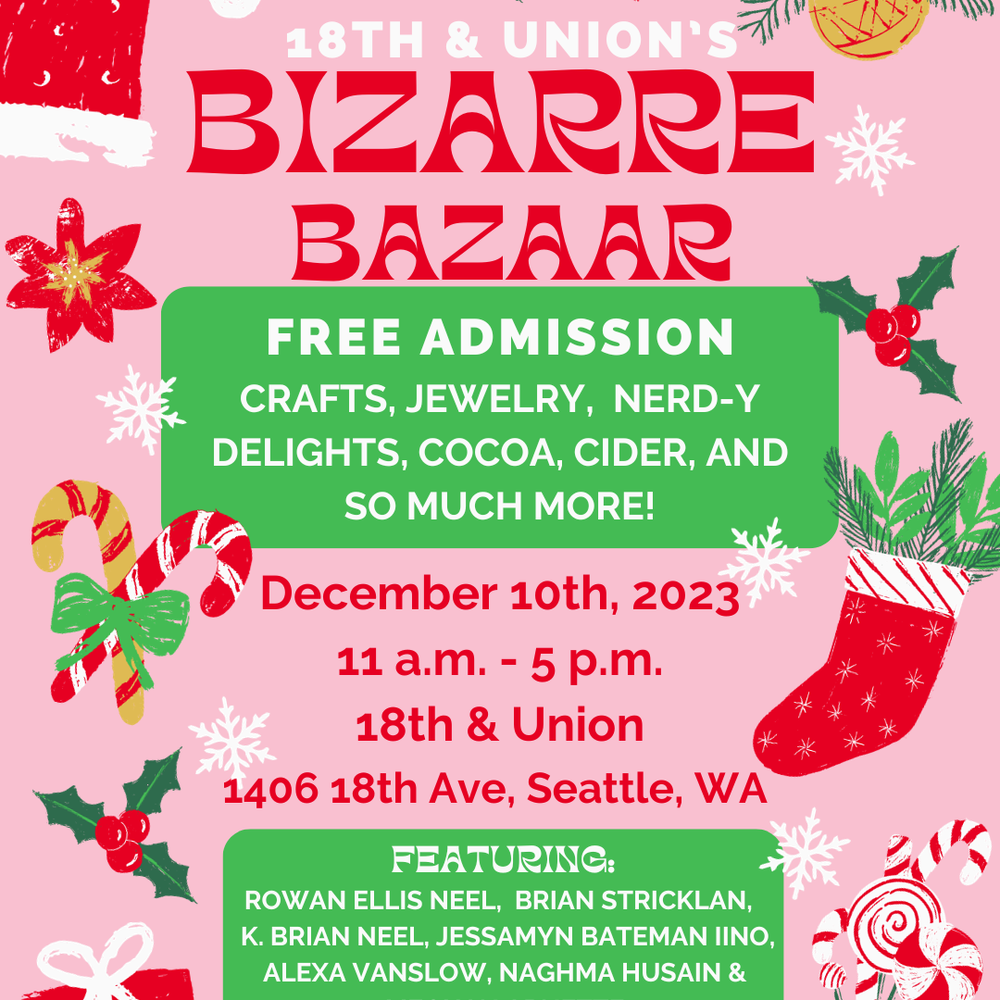 Bizarre Bazaar
December 10th 11 am - 5 pm
Come one, come all to 18th & Union's BIZARRE BAZAAR. Join us at 18th & Union from 11 a.m. to 5 p.m. for a holiday market of nerd-tastic delights, cocoa, crafts, jewelry, and more.
Free admission! Local artists!
(Festive vibes but in, like, a super cool way!)
Sugar Plum Gary
December 15th- December 24th, 2023
A holiday tradition at 18th & Union, Sugar Plum Gary returns with his eighth annual show of Cosmic Christmas Horror for the whole family.
A gentle-hearted "Santanist," Sugar Plum Gary is a bushy-bearded man in jolly footie pajamas who has been haunted by the Holiday Spirit ever since he experienced the real Santa, an ancient and sinister creature more Lovecraft than Dickens. Every day is literally Christmas for Gary, and through improvisational conversation with the audience he shares the real reason for the season.
Asking simply, "Does anyone have a question about Christmas?," Gary unfolds an evening of hilarious and twisted holiday glee that begins on the fateful night when Santa visited the Rankin Bass Home for Unfortunate Children, leaving Gary as the only survivor. Now, Sugar Plum Gary wanders this world (and possibly others) sharing the magic of Christmas—a magic that is deeper than the space between the stars.
Dubbed "legitimately Seattle's best holiday tradition" (Seattle Weekly) that "beautifully sleighs from the absurd to the existential" (Crosscut), audience members love the immersive experience of posing all manner of holiday questions to Sugar Plum Gary. And with his help, some of them may even learn how to survive the night!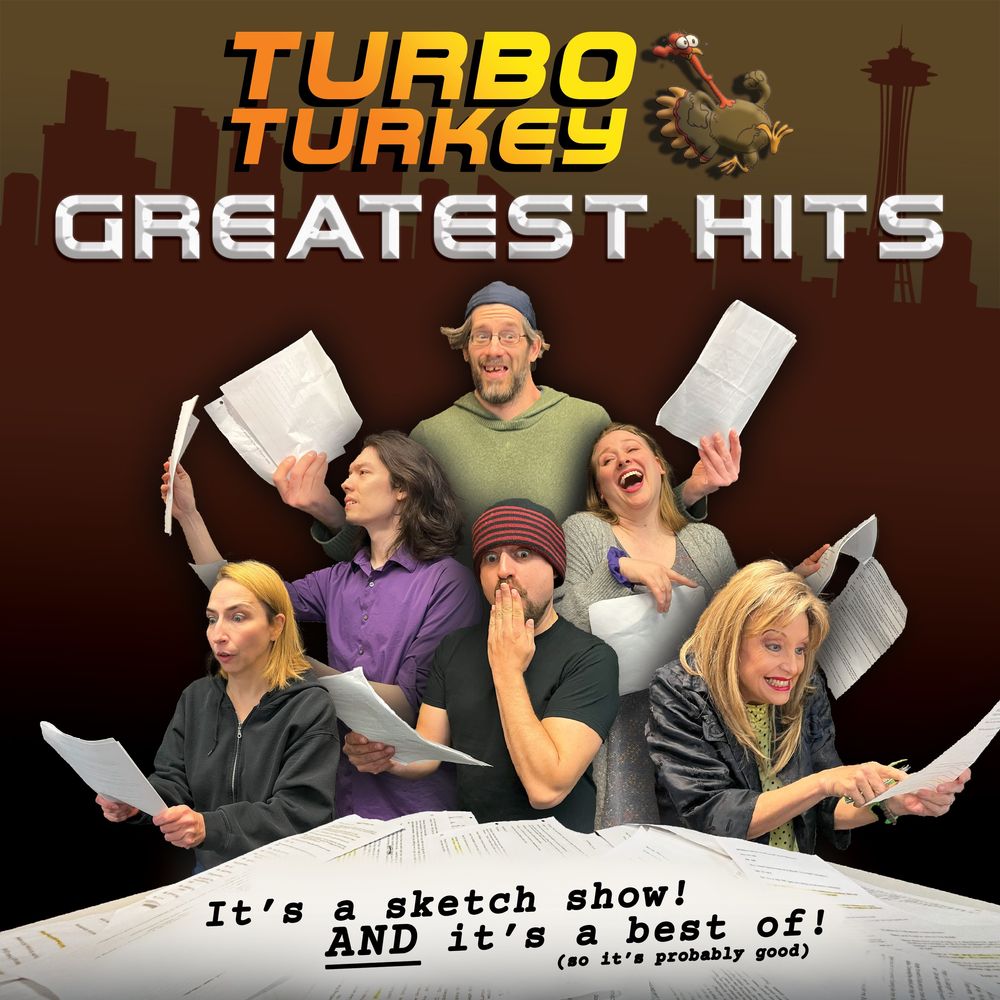 Turbo Turkey Greatest Hits Vol. 1
Streaming Available through December 9th
Turbo Turkey Sketch Comedy proudly presents our first-ever Greatest Hits show! We scoured the oceans and mountaintops and found nothing. Then we searched our brains and concocted a zany show full of characters, unique situations, and lots of laughs! Join us for a night (or an afternoon) of original sketch comedy.
Animal Saints & Animal Sinners: Back From The Dead
November 30th | December 1st at 7:30 PM
18th & Union presents witty, eccentric Seattle storytellers Scot Augustson, Kelleen Conway Blanchard, and Bret Fetzer for an evening of strange and delightful tales about animals—saints, sinners, and the moral spectrum in-between. The eighth edition of their Animal Saints & Animal Sinners series brings our storytellers Back from the Dead.